FRESHLY SQUEEZED: NOVEMBER
PHIL MOORE RUNS YOU THROUGH NOVEMBER'S NEW RELEASES
Kian Russell 'Off The Ground'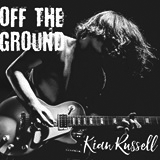 16 year-old Russell brings his American blues and rock influences to the fore – from John Mayer and Hendrix through to Paramore and Biffy Clyro. After he lived in the US for some of his childhood he really has soaked up the sound and feel of the guitar greats, and his songwriting is now flourishing. Opening track 'Bullet Through The Heart' really kicks the round dangly things, whilst the title track has a lot of emotional layering that suggests a bright future no matter what style he does.
Blood-Visions '01604ever'
With a fearsome reputation as perhaps the best live band in all of NN, it's good to hear the hardcore bois and gal turn it on in the studio too, with this decending riff maelstrom that is quite epically more than three minutes long. We're obviously going to love a song with a title that celebrates the NN universe, even if vocalist Joss is perhaps simultaneously having a pop also [large town ennui, you might say]. Punk is in safe hands with these lot – their EP is out at the end of the month.
Carly Loasby and gang are the poppermost festival-anthems-in-waiting local outfit, with much musical embellishment to underpin the powerhouse voice of their front-lady. 'Heaven Hurts' is probably their strongest song to date, with some slick and dramatic classic folk-rock moves, even if its a bit let down by the production quality. They really shine on stage however, so catch them there for the full fire.
SkyFlood 'Sunlight'
A Northants quartet led by Corby native Craig O'Donnell, 'Sunlight' follows last single 'Destiny' with tension-building piano and a punchy chorus to create music that really needs to soundtrack some crucial scene in a film or TV show. Catchy as hell, it's indie, pop, and progressive all in one. With the right guidance these guys could be filling theatres [and then arenas?] in the blink of an eye. Yes, really.
Earbones 'Well I've Been Here Before'
Fear not, they still exist! Their 'Key' EP from 2017 was a killer, and it's been a while before they followed it up. This is a song that could be from the indie disco vintage of 2005 – mixing The Gossip, The Black Keys, and The White Stripes alongside the classic rock influences. The main riff is a work of art itself, and drummer Michael Mann effortlessly switches from a disco backbeat to more expressive rock flourishes to really drive the song. Minimal is best sometimes; this should be on your radar, pronto.
Fossilheads 'The Future is Petrifying' EP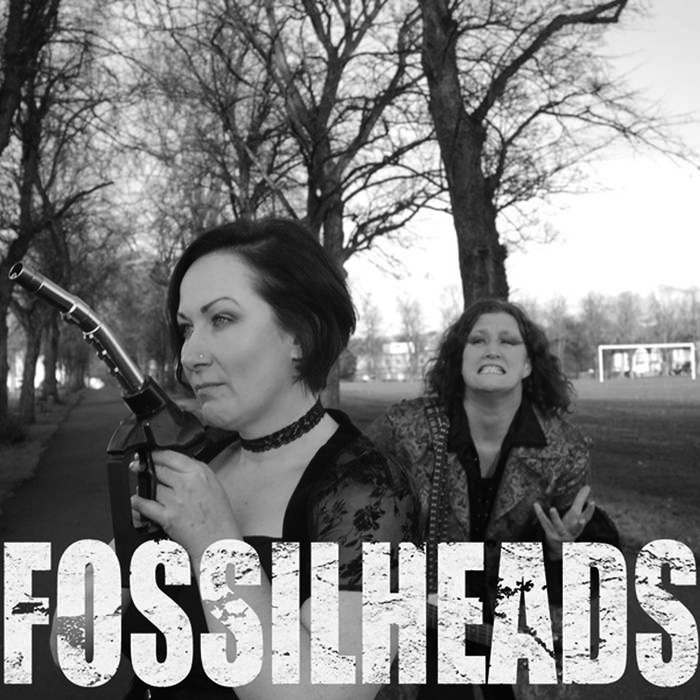 Rachel Duncan & Rosie Swayne are a theatrical folk duo who sing satirical eco/political songs, mostly about the climate crisis. These tracks are recorded live – voices and acoustic guitar – like their performances at gigs. The raw talent – in the delivery, the humour, the melodies – is unmistakable, plus you get to think a little about how hypocritical we are about our own right-on-ness. Enjoy, radical friend.
The Big Head 'Hangover Cure'
This troupe have been wowing festivals for a few years now with their smooth old-school reggae with soulful vocals. 'Hangover Cure' is a pop song at heart, mixing up the best bits of your faves UB40 and Madness, whilst retaining its own sharp personality with some cracking playing from all corners. A broken heart never sounded so good. Available on both CD and 7" single, B-side 'Pale Imitation' brings a faster riddim – and more joy.
Primal Holocaust 'At The Mercies Of Madness'
Black metal behemoths with some sweet thrashy moments, the fivesome have been on the scene for a year and are now showing their full strength. Sonny King gives some serious assault with his voice on this one, and the band shudder along with every intent. The first single off of this month's 'Triple Headed Goat Machine' EP, they look like obliterating everything in their way in 2020. 
ghostofblu 'SPECTRE' EP
This digital hardcore EP is not a Bond homage, but the sound of a mind exploring ideas, like a crumbling society reflecting itself in its best/worst ways. The music is like the titles: ALL IN CAPITALS AND HARD TO IGNORE. It's Marmite, naturally; you'll thrill in the sheer power of the beats and the throaty delivery, or curl up in horror. The choice is yours! Emo rap is a thing now, so better to embrace it.
Kev Minney 'Magic'
The Northampton-raised, Brighton-dwelling songsmith loves to come home and perform his intricately woven to rapt audiences. 'Mirror' is the third single from his upcoming second album 'Modern Stories', and is every bit as interesting as the first two cuts. Plucked nylon strings, swooping strings, and a tale of rising above the daily struggles to achieve more. A tremendous talent, and one to keep tabs on.