FRESHLY SQUEEZED: OCTOBER
PHIL MOORE RUNS YOU THROUGH OCTOBER'S NEW RELEASES
King Purple 'Warning Signs'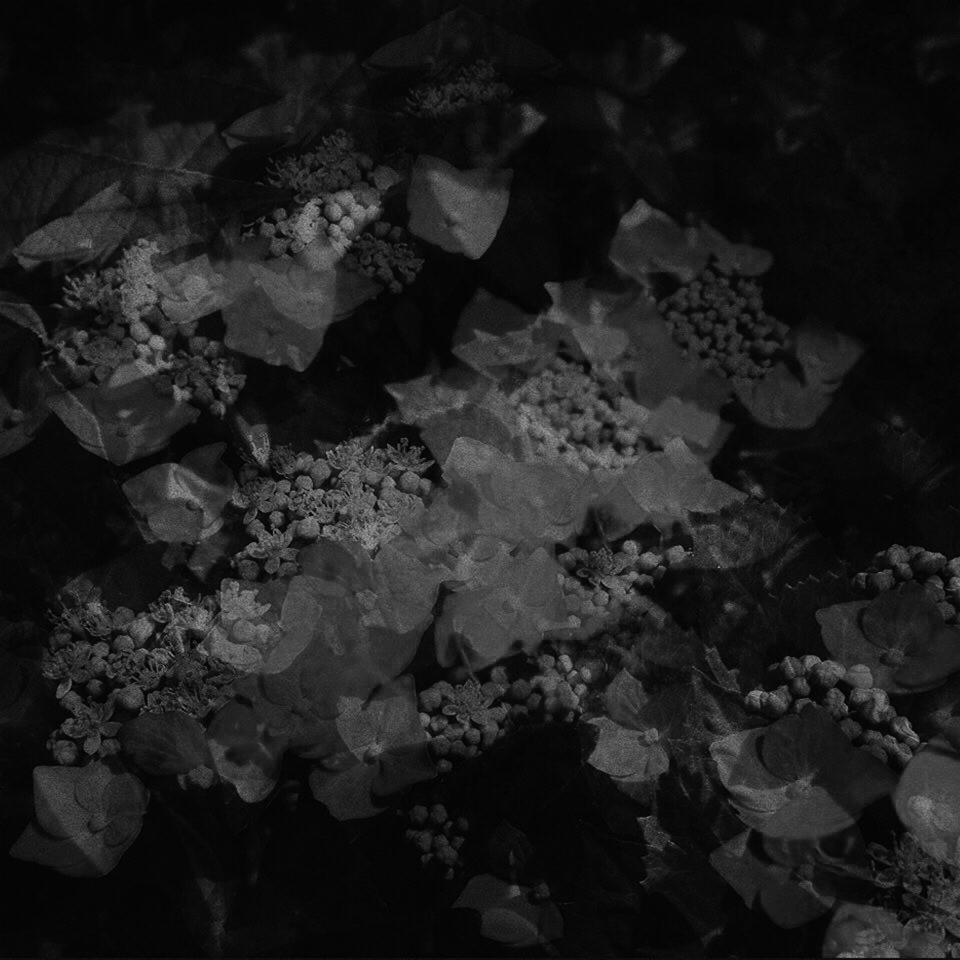 Oh lord, how do they keep coming up with this stuff? The Corby band recently filled the Roadmender and you can understand why, what with such swashbuckling tunes. Sonically they sit somewhere between the grunge and the shoegaze of the late 80s and early 90s, and by mixing things up create freshness. This one's as stoned as a wall, and if they don't become huge soon I'm gonna get pretty mad at someone.
Temples 'You're Either on Something'
Hurrah, the pop cosmonauts are back doing what they do best. They shot the accompanying video to this stoned-pop nugget in The Garibaldi Hotel, and the clip does raise a smile round these parts. Having recently stated their reconnection with Northampton – the album Hot Motion has photography from the Royal Theatre and 78 Derngate – can we expect a long-overdue show in ShoeTown? Here's hoping.
Jono & The Uke Dealers 'Buskervite'
Plain-speaking elder spokesmen of this parish, they put community concerns to the forefront, and deliver the most astute lyrical vignettes. Singing about austerity, poverty, and the struggle of so many musicians, it's not hard to relate. "I never hear that bell sing" is a crushing chorus to sing along to, but they still end up making one feel upbeat. If they are "musical freaks" then long may that continue.
Jimmy & The Moonlights 'Eradication of All Things'
The new project of Jordan Noon [him outta Parliaments], this treads similar spacey and psychedelic territory to his previous project, with wig-outs and fuzz and general loud/quiet dynamics throughout. ShoeTown's own version of John Dwyer? Yes. Extra points for those lovely layered harmony vocals, too. With beginnings this exultant we await with bated breath for more.
Tragic 'Sammy Set His Bed On Fire'
The punk teenagers keep it simple and direct on their second single, and give a kick up the arse to the older generation who think they've seen it all before. There's a flood of energy and passion here in the fuzzy bass lines and death guitars to remind anyone what makes great music in the first place; namely, belief. You must SEE THEM LIVE too.
GOGO LOCO 'Whizz Pop!' EP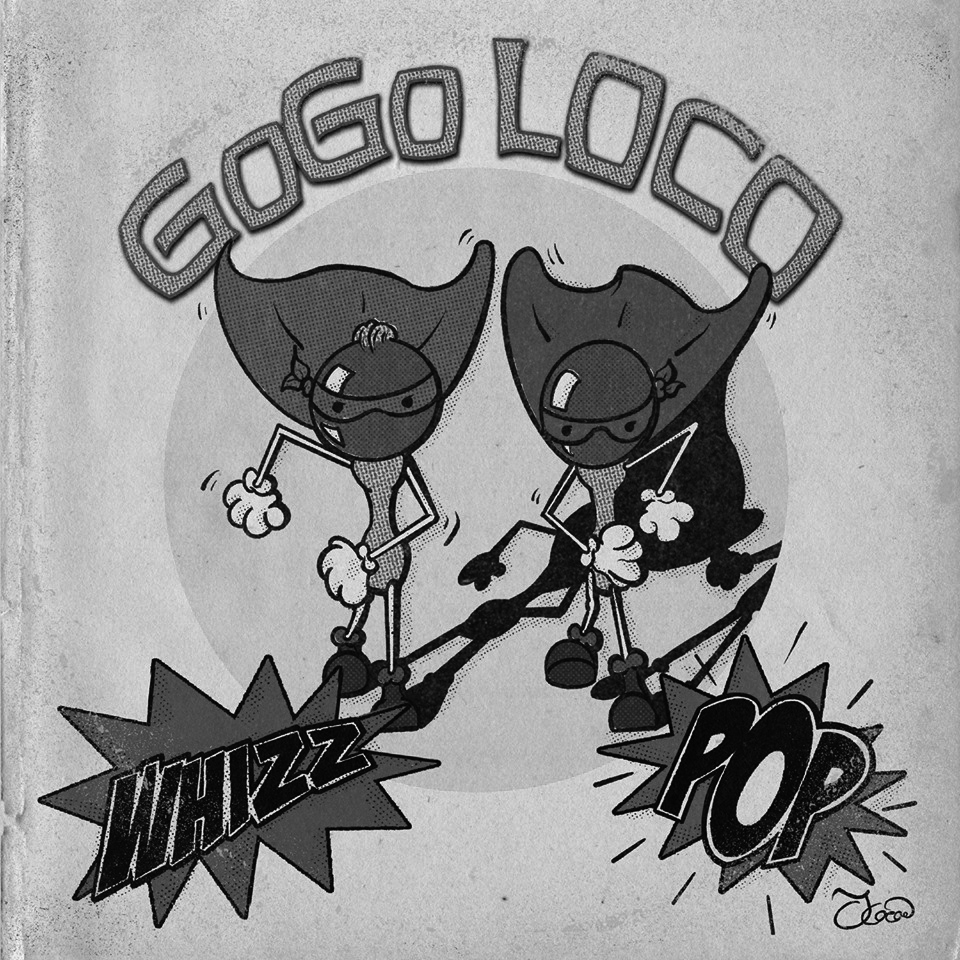 The Diddley beatin' duo follow up last year's debut EP with another rip-roaring effort. The trash garage-blues, white-knuckle ride title track slaps on the Hammond like a eager child with a fresh ketchup bottle, and mmm don't it taste delicious. 'Flip Your Lid' is the sorta rockabilly spitter that Jon Spencer used to excel in, and 'Maraca Go Go' is a paean to Cheadle's drumming implement of choice and really swings. Retro loveliness every which way you look at it.
Katie Malco 'Creatures'
Katie delivers confessional music, delivered with expert wit. Or "sad lonely girl having a breakdown kinda vibes," as she puts it. This is ably demonstrated on new her new alt-rocky single, with a chorus that laments "Lose the battle/And then lose the war". Its aching quality will floor you every time. Back in ShoeTown for 2019, London's loss is our gain.
Jeana 'Nameless'
Produced by Jay Brook [Mr. Ginger Snaps himself], the young singer from Bedford [pronounced "Janae"] has been boltholed away in the Brook studio coming up with beats-led bangers like this one. The squelch on that bassline, when it finally kicks in, is deliriously good. Her vocals are not shy neither, both ballsy and soulful enough to grab your attention. Bold and colourful, expect her to change your world on October 25th when her live band makes its Northampton debut at The Garibaldi Hotel.'The Life Of Reilly' is the debut EP from rapper DeBe, and it includes this heavy monster. His delivery is uncompromising, his attacks on HMRC timely for anyone doing their tax returns [er, that'll be me]. Some dramatic synth patterns gives it a flavour that any slowthai fan would appreciate. Early days for him, and based on this the next stage will be fascinating.
Zandr 'Void'
20 year-old producer and UofN student Alex Howard loves taking you on a DJ Shadow-style beats trip, but this number sees him embrace his house leanings side. Floor-filling sweet spot hit firmly from the get-go, the track is sure to get his name known in new circles. Keep an eye out for more chillwave vibes from him in the future too.
Ned Dylan 'Come Over'
18 year-old Ned is an electronic-pop polymath, having already been produced by Gordon Raphael [The Strokes], Mike Freear [Slamboree], and Wizard [Alabama 3]. He sounds a bit like the latter, cutting and pasting sounds to make something winning, slightly unstable but certainly not boring. Heaven sent for festivals, he's kept his powder dry locally so far, but now's the time for him to stand tall amongst us.