Northampton Town Festival | The Racecourse | 13th-14th July
The town festival returned the Racecourse on the 6th and 7th of July for the usual balloon infused fun. The Racecourse seemed to transform into a theme park, with tonnes of rides to keep the children entertained. The days was enriched with music on the main stage and stunt riders and other entertainments in the pit. Deep Sea Mountains opened the proceeding after a successful gig at the recent Beer Festival. Tu-Kay and Ryan were on fine form with their melodic vocals and harmonising acoustics. [Sane] made an appearance with their electronic summer tunes. Joe Martin was up again with GOGO LOCO, proving you cannot keep the man off the stage, this time moving from the drums at the back to front, centre stage. I discovered a new band in the form of Future Love, an indie pop band. It was nice to see a female bassist and combined female vocals not that dissimilar from Paramore's Hayley Williams. De-Ja Vu Rock Band and Pure Genius provided the covers with Bush Pigs putting on a lively performance as always, this time with added sax. They got the audience warmed up for the evening running through some well known anthems. Their rendition of Park Life was true to the original. Time Warp got people dancing, with the odd ska tune woven in as well. Repro Jam Squad headlined the event with the full-band, full-throttled funk experience, I think I counted almost 20 members. The night was finished off perfectly with a balloon glow and a firework display. I took a final star-studded ride on the spinning swings to look out across the lights and movement of the festival. Sunday saw Similar Jones, Canyons, The Very Lazy Sundays, Jameswattandtheavenues, Lunaxis Official, all headlined by the 2Tones All Ska Band.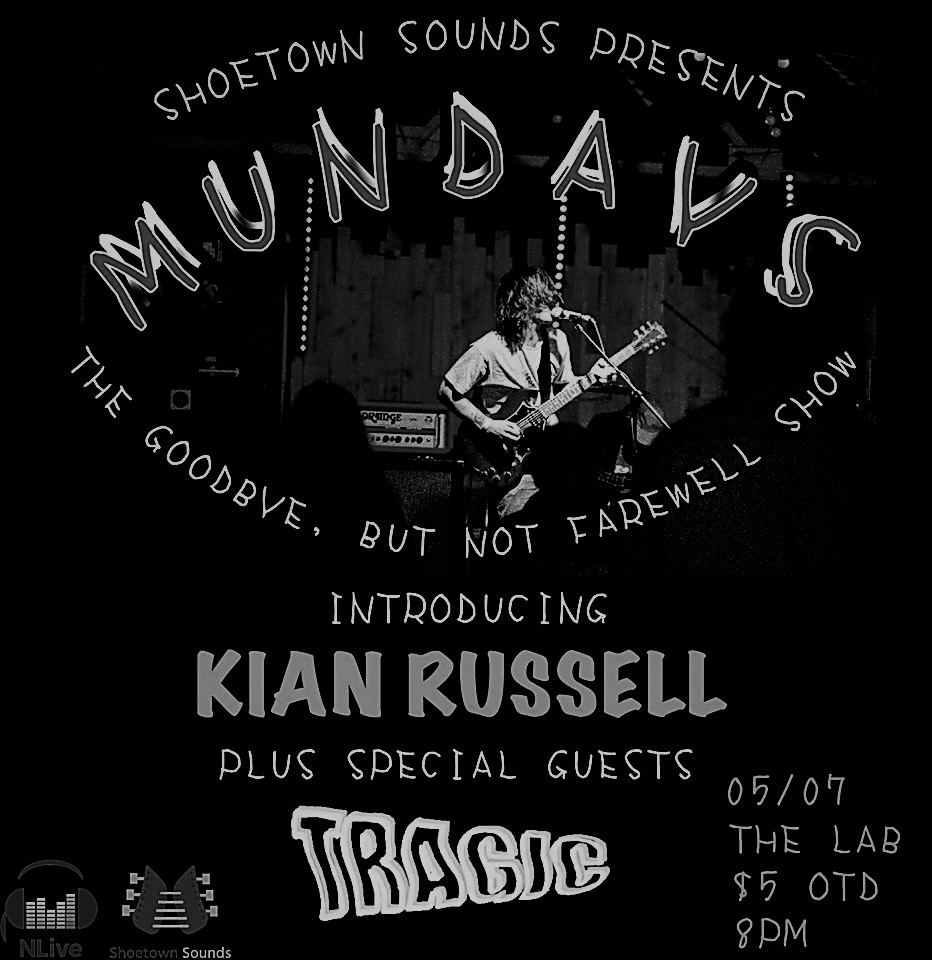 NLive and Shoetown Sounds Present The Mundays
Though my radio show, Shoetown Sounds, I put on a gig at The Lab, as a farewell gig for local band Mundays from Thrapston, Northamptonshire. They have decided to relocate to Leeds and continue the band up there. Also on the bill was Kian Russell featured before, his rendition of Purple Rain stole the show. Young, skate punk band Tragic opened the night and has crowds moshing to their loud and lively stage presence. Mundays headlined the event, topping the bill with their phenomenal stoner-rock track Phoan and the dynamic Hannibal, that I got moshed over to. It was great to the Lab so busy and I hope it's the start of many.