AUDIO STAGE FESTIVAL | 5TH AUG
Another gloriously sunny day saw another stellar lineup of original local music at the Pomfret Arms, for the pubs second all dayer of the summer following Twinfest. This time for the Audiostage Festival, headed by Marcus Still, who records and shoots the Audiostage podcast in the purpose-adapted barn at the back. Due to weather, the festival was able to take place outside on the garden stage. The solid lineup included The Vincent Vega Band, Empyre, Jono and the Uke Dealers,  Kenneth J Nash, Brazen Foxes, Little Boy and L30 Robinson. Empyre wowed audiences with a stripped back, dynamic acoustic set of their usually heavier rock numbers, whilst later on the evening L30 Robinson had the whole barn dancing late into the evening with his fresh beats and crisp lyrics. It was a chilled afternoon and a nice opportunity to catch up with some familiar faces such as Ken, and Tom Rose, this time without his heathen orchestra.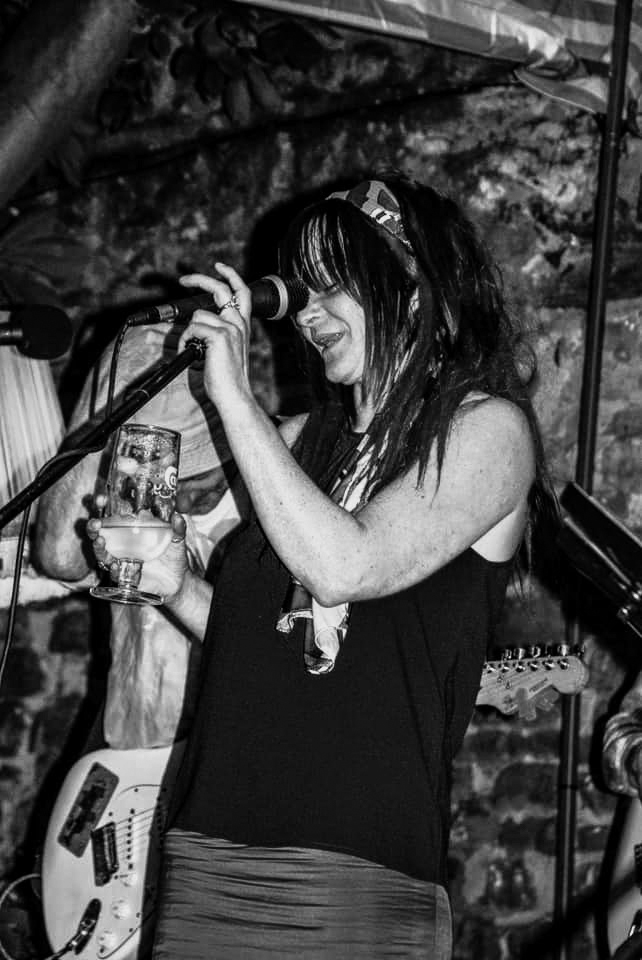 KING GENIUS RECORD FESTIVAL | 17TH AUG
Back at the Pomfret Arms once more and it's like deja vu, whilst recalling these events I'm at risk of merging each event with the other as each melts into another in my sun-drunk memory.  My third round at the Pomfret Arms was this time in aid of the King Genius Record Festival. The lineup included all the bands on the King Genius record label and included Pat Fish aka The Jazz Butcher, who pulled off a particularly memorable psychedelic rendition of Marley's Buffalo Soldier, Canyons, headed by former Awesome Wells member Steve Ward, their offbeat folk blues rock featuring an accordion reminiscent of the Doors's "Alabama Song (Whiskey Bar) caught my attention, and finally coming to a close with the funktastic headliners P-hex, featuring the unique and powerful vocals of the ever charismatic and quirky frontwoman, Katie Paton, who proved she can sing, dance, drink and smoke, all at the same time.